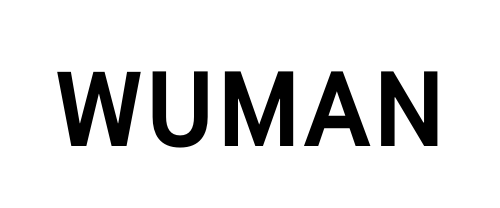 this tool is only for pros, please do not share
'Violet' video / Palmarès VKRS 2020
DERRIÈRE "VIOLET"
Trois ans se sont écoulés depuis le premier EP "Portraits" du groupe bruxellois WUMAN et son single "Julia", qui cumule plusieurs centaines de milliers de streams. En 2020, WUMAN est de retour avec "Violet", une chanson écrite et composée pour Léo Noakes a.k.a. Violet Vixen. Du haut de ses 13 ans, Violet Vixen est le fer de lance de la nouvelle scène « Drag Kid » mondiale et incarne la liberté d'être soi-même. Violet accepte de collaborer avec le groupe dans la réalisation du clip de « Violet », et tourne les images sans autre direction artistique que la sienne. Ce clip annonce un EP imminent, qui sera suivi par trois autres, dont les thèmes principaux sont toujours la femme et la féminité.
BEHIND "VIOLET"
It's been three years since first EP "Portraits" of WUMAN and its single "Julia" ( hundreds of thousands streams on various platforms). WUMAN is now back with "Violet", a song written for 13 years old Léo Noakes a.k.a. Violet Vixen. He is one of the main figures of the new « Drag Kid » scene and represent the freedom of being yourself. The band asked him if he wanted to shoot the video himself… so he did! This video is the first track of an upcoming EP, the first one of a serie of four EP's, all about feminity.
WUMAN
From : Brussels, BE
FR
WUMAN est une formation rock expérimental fondée en 2015. Sillonnant entre indie pop et électro, elle dresse des portraits sonores de femmes. Chaque morceau en est une. Quelque part entre Bonobo, Battles et Animal Collective, son premier EP "Portraits" lui vaut une victoire au tremplin de Dour en 2015, au Concours Circuit en 2016 ainsi qu'une sélection au ProPulse et au Printemps de Bourges la même année. WUMAN revient en 2020 avec "Youth", un EP de 4 titres.
EN
WUMAN is a rock experimental band founded in 2015. The band portrays women with its sound, each song is one. Somewhere between Bonobo, Battles and Animal Collective, WUMAN's first EP "Portraits" offered a victory at "tremplin de Dour Festival" in 2015, first place at "Concours Circuit" in 2016 as well as a selection at ProPulse Festival and Printemps de Bourges the same year. WUMAN is back this 2020 with a 4 tracks EP called "Youth".
NL
WUMAN beschrijft vrouwen met hun muziek, elk van hun nummers vertelt het verhaal van een vrouw en wordt ook naar haar vernoemd. De Brusselse indie pop band werd opgericht in 2015 en in 2016 wonnen ze "Concours-Circuit" en brachten ze hun eerste EP "Portraits" uit.
TOUR
Dour 2015 / 2017
Printemps de Bourges 2017
Winner Concourt Circuit 2016
STREAM
('Julia' 400 000+ streams)